This Retreat is sold out. We invite you to subscribe to this list for updates on available additional or refunded tickets for this Retreat and future Retreats with Rob Williams and Bruce Lipton.

Watch the video from the 2019 Retreat!

Civilization, as we know it, is in the process of making a monumental shift in human consciousness of which we are all playing a part, consciously and subconsciously. Every aspect of our lives, both personal and professional, is being profoundly affected. Using PSYCH-K®, you can help to positively direct this change, for yourself, and for all of humanity!
This is a fact because we are all interconnected energetically!  In quantum physics this is called, "quantum entanglement", in spiritual circles, it is often referred to as "The Law of One".
Nature has much to teach us about living a satisfying, balanced, and sustainable life if only we would pay attention to Her Wisdom!  Much of our civilization's dissatisfaction, disharmony, and unhappiness would vanish if we applied this universal Wisdom in our everyday experience.  Living more satisfying, harmonious, and happy lives would impact every aspect of our existence, including our relationships, health, business careers, and spiritual identity.
"What if you could hire the best 'life coach' ever… one with millions of years of success at creating a beautiful,
abundant, sustainable life? Well, you can… the 'life coach' is called Nature!"

~ Bruce H. Lipton, Ph.D. Cell Biologist
With the help of these two master teachers you will learn the science behind the Wisdom of Nature and then how to internalize that Wisdom at the subconscious level of the mind where it can become a self-fulfilling habit instead of a day-to-day struggle!
What you will take home from the Retreat:
You will learn the science behind the Wisdom of Nature, and how it impacts your life.
You will understand that you are not a victim of your genes when you are a master of your beliefs.
You will be taught how to align your subconscious beliefs with Nature, in order to free your mind from the prison of limiting beliefs that are no longer worthy of who you are, or who you are becoming.
You will discover how to use PSYCH-K as a tool for psychological self-help and spiritual self-realization.
As a PSYCH-K Facilitator, you will be able to use PSYCH-K with yourself, friends and family, as well as professionally.
You will meet people from all over the world who come to help create a better life for themselves, and others.
You will be qualified to participate in the PSYCH-K® GAIA Project which is helping to shape the future of humanity!
NOTE: 20 contact hours for US RNs click here
---
Messages From Your Presenters
From Bruce Lipton:
Three billion years before the origin of humans, Nature was a "Garden," an integrated web of life comprised of millions of species living in harmony and cooperation. Yes, even the food chain is an example of the integrated web of life! Like all species in the Garden, early humans also lived in harmony with Nature, adhering to her basic principles of organization and community. In our modern industrialized society, we have lost touch with how to live in harmony with Nature.  This loss detached humanity from the innate wisdom and guiding principles of Nature.  Fueled by the Darwinian theory of evolution, which has led us to believe we are simply random mutations without purpose in the universe, we are in crisis.
Crisis precipitates evolution: The "new" biology reveals that evolution is neither random nor predetermined, but rather an intelligent dance between organism and environment. To thrive into the future, we must return to living in harmony with the principles of Nature.
This program is an invitation to participate in the greatest adventure in human history—conscious evolution! Rob and I will both emphasize the Wisdom of Nature, while my presentation will specifically focus on the science of how Nature's organizational principles and our collective consciousness are fundamental in guiding the evolution of human civilization.
In a dynamic, multimedia journey from the microcosm of the cell to the macrocosm of the mind, I will offer a "new" biology based on quantum physics and epigenetics that reveals how our thoughts, attitudes, and beliefs create the conditions of our body and our place in the world. Through an awareness of the wisdom of Mother Nature's principles and the ability to integrate them into our consciousness using the PSYCH-K® process, we are provided with an opportunity to thrive through this turbulent period in our planet's history.
Knowledge is power and the knowledge of "self" offered in this program provides "self-empowerment" and the ability to evolve from passive victims to responsible co-creators in manifesting the world to come. I personally love partnering with Rob because PSYCH-K® is a proven and effective process that can help to rapidly and positively direct this change to enhance personal and global evolution.
---
From Rob Williams:
If we want to positively affect this epic change, (going on right now, on a planet very near you!), we will need to shift human consciousness toward that end.  The good news is that when you change yourself, you help to change the world!  Nothing short of a worldwide mind-shift is needed to effectively manage our lives during these uncertain times of unprecedented change.  We see evidence of this global shift in every aspect of our lives, including the economy, ecology, healthcare, business, education, governments, as well as in our personal lives.
Our lives are a result of our beliefs, especially at the subconscious level of the mind, where, according to neuroscience, at least 95% of our thoughts and behaviors originate.  Consequently, most of us are running our lives on auto-pilot!  In other words, we are mostly unaware of the programs that direct our thoughts and actions.  So what does this have to do with the Wisdom of Nature?  The answer is EVERYTHING!  As you will learn from Bruce, wisdom is a major key to addressing most of the problems of our global society.  Many of the problems of the world are a direct result of ignoring that Wisdom.  I will be teaching you the foundational course for PSYCH-K, the PSYCH-K® Basic Workshop, a proven method for changing subconscious beliefs that no longer serve who you are, or who you are becoming.  Special emphasis will be placed on 11 key Principles of Nature that embody this life-changing Wisdom.  In addition, you will be able to apply what you learn to other areas of your life, including relationships, self-esteem, spirituality, grief and loss, and more. PSYCH-K® has been serving our global community for over 30 years, helping people of all cultures live more satisfying, purposeful, and joyful lives!
Special Addition:  I will be introducing Retreat Participants to the PSYCH-K® GAIA Project. After completing the training you will be qualified to participate in this very special project to positively affect the global consciousness of humanity.  This program was launched in 2018 and has over 2,000 PSYCH-K® Facilitators participating from around the world.  I will share more details at the Retreat. You can make a much bigger difference in the future of humanity than you may have imagined!
Internalizing the Wisdom of Nature Can Create More Joy, Satisfaction, and Happiness in Your Life!
---

Where: Taos, New Mexico

Location: Sagebrush Inn & Suites, 1508 Paseo Del Pueblo Sur, Taos, New Mexico
Special room rates for Retreat participants!
August 2021
Link for booking: click here to make a reservation.
Transportation: https://taos.org/plan-your-trip/getting-around/
Dates available: August 12-15th 2021
Deposit Payment Plan available: A non-refundable deposit payment of $350 is due on the day of registration. The remaining payment of $1,250 will be charged automatically to your Credit Card on July 12th, 2021.
* 20 Nursing CNEs – Approved to award 20 contact hours offered to US RNs with a $15 processing fee through 8/17/2022, AHNA #1517. *This nursing continuing professional development activity was approved by the American Holistic Nurses Association, an accredited approver by the American Nurses Credentialing Center's Commission on Accreditation.
---
Retreat has been sold out! You can subscribe to the waiting list using the form below to get notifications in case additional or refunded tickets for sale.
---
Meet Your Presenters Reception
The special Meet Your Presenters Reception with Rob Williams and Bruce Lipton will be held Wednesday evening before each Retreat at the Sagebrush Inn & Suites, Conference Center.
Scrumptious hors d' oeuvres will be served and a cash bar will be available.
Sold out!
---
Location details: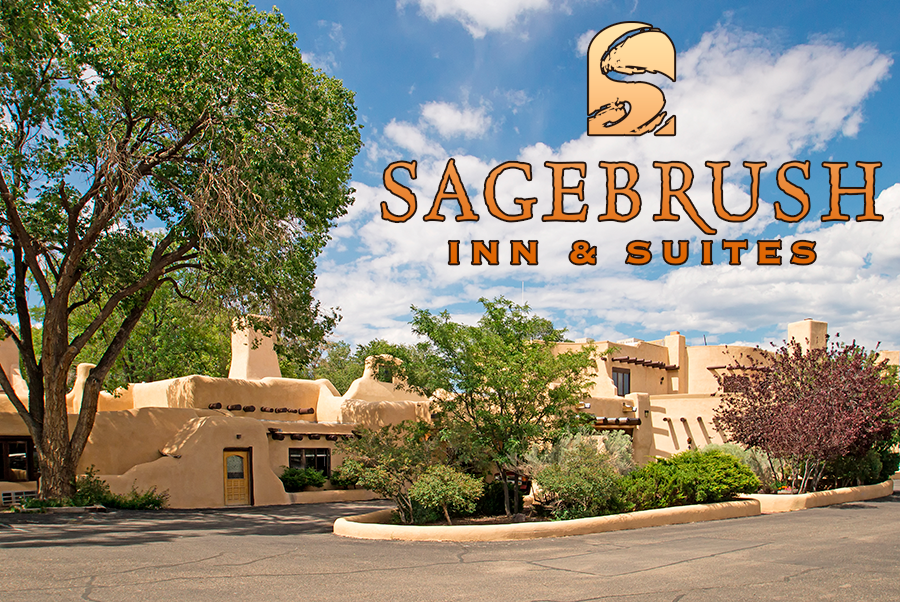 Since 1929 several generations of visitors have admired the large pueblo style and very picturesque building that dominates the southern end of Taos valley.
Against a backdrop of the snow-covered Sangre de Cristo mountains in winter or the aspen dappled mountain in late September, the Sagebrush Inn appears like an oasis on the sagebrush mesa for which it was named. A historic Taos landmark, Sagebrush Inn opened in 1929 as a 12-room hotel, catering to guests traveling by carriage along the trade route between New York and Arizona. The Sagebrush
quickly became known for authentic Southwest décor and warm hospitality – just as it is today.
The Inn's scenic grounds offer graceful portals, patios, and traditional brick walkways. The connecting courtyards are ideal for gathering, all with spectacular views of the Sangre de Cristo Mountains. With an outdoor swimming pool, three hot tubs, and a fitness center, finding somewhere to unwind is easy at Sagebrush Inn & Suites.
Amenities in the surrounding area include fine dining right in the hotel! The Los Vaqueros Restaurant offers the best prime rib available in town prepared by executive chef Tim Wooldridge. The Sagebrush Cantina also offers hand-crafted cocktails, local microbrews, delectable shared plates (like our unforgettable nachos), and picturesque mountain views. Around the area:  a 10-minute drive to the historic Taos plaza which is abundant with local shops and cuisine. Just 20 minutes away the Taos pueblo is one of a series of settlements established in the late 13th and early 14th centuries in the valleys of the Rio Grande and its tributaries that have survived to the present day, Taos Pueblo represents a significant stage in the history of urban, community and cultural life and development in this region. Other main attractions include the Taos Ski Valley and the breathtaking Rio Grande Gorge.
---
The Original Instructions for living a satisfying and happy life can be found in the Wisdom of Nature!
The answer to many of our problems in life can be found in the Wisdom of Nature, however, as the saying goes, sometimes we can't see the forest for the trees! In other words, we get lost in the details of life and lose sight of the big picture. The solution to many of our personal, as well as our global, economic, political, and ecological problems, could be solved if we paid attention to the wisdom embedded in Nature, and made it a part of our daily lives. This wisdom is embraced in the 11 Principles of Nature available in the PSYCH-K Basic Workshop, where you will learn how to tap into the Wisdom of Nature in order to create sustainable inner peace and happiness in your life! For a soothing and inspirational introduction to the 11 Principles of Nature, you can view this short video and see what I mean!
---
The Land of Enchantment, Taos New Mexico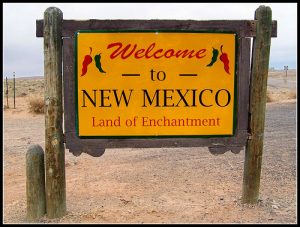 Taos is a town in northern New Mexico's high desert, bounded by the Sangre de Cristo Mountains. It's known for historic adobe buildings such as Taos Pueblo, a multistory adobe complex inhabited by Native Americans for centuries. A longtime artist colony, Taos also offers many galleries and museums showcasing regional artwork.
Discover more about Taos, New Mexico: https://taos.org/